The news this morning that Digital Shadows (now ReliaQuest) has received $26 million in Series C funding from a number of new investors is testament to the hard work the whole team has put into making Digital Shadows (now ReliaQuest) successful and relevant for today's digital economy.

 Figure 1: Now and then – a look back at an interview from our early days and our latest company video
The fact that Octopus Ventures, World Innovation Lab, Industry Ventures and all of Digital Shadows (now ReliaQuest)' existing investors are excited to invest in this business, which James Chappell and I started 6 years ago, shows that our drive to manage businesses' digital risk is resonating with organizations of all sizes who continue to need support managing their online exposure, data loss and the increasingly targeted threats by professional cybercriminals and hacktivists.  I am proud that Digital Shadows (now ReliaQuest) is able to operate as an extension of our clients' internal teams, working on these challenges side by side as partners.
The more we digitize business and government, the more we risk damage to our brand reputation, loss of intellectual property and exposure of sensitive data either through error, by well-meaning insiders and third parties, or malicious threat actors.
In this digital world we live in, Digital Shadows (now ReliaQuest)' ability to monitor, manage, and remediate digital risk across the widest range of data sources within the open, deep, and dark web is gaining widespread acceptance and week by week we see more of the world best brands signing up to our service.
This latest investment, which brings our total funding to almost $50million, will enable us to grow internationally, particularly in Asia Pacific and continue our investment in our market leading solution, SearchLight. All our new investors have impressive international pedigrees and complement our existing funders perfectly and we look forward to welcoming Luke Hakes from Octopus Ventures to our Board.
Over the past six years Digital Shadows (now ReliaQuest) has grown and expanded from our original base in the heart of London, to the global stage with more than 140 employees in offices in London, San Francisco and Dallas.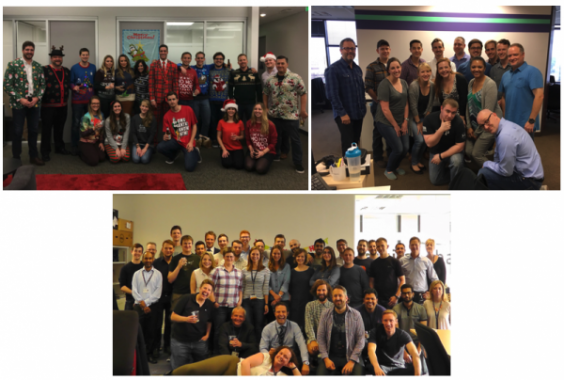 Figure 2: Images from our San Francisco, Dallas, and London offices 
It's a long way from the early days when James and I worked hard to bring our vision to life, and it is heartening to see our goal of enabling enterprises to protect and manage their digital assets and reduce their digital risk being embraced by investors, analysts and, of course, customers around the world. I want to personally thank every member of the Digital Shadows (now ReliaQuest) team and all of our clients for their efforts in making the company what it has become today. Here's to the next six years and what they will bring!